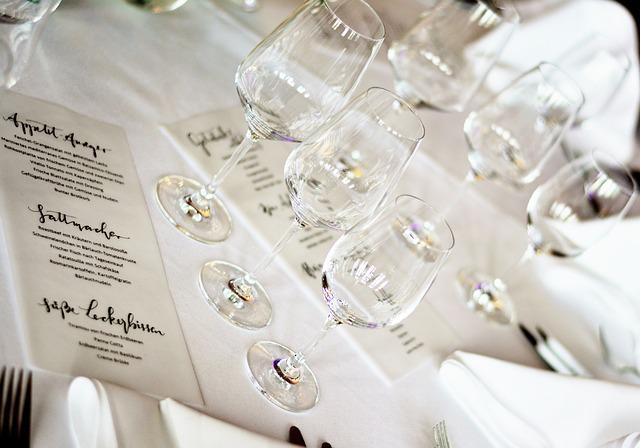 Why Do You Need a Wedding Menu Template?
A wedding is a very special event for the couple and their families. It is always a great idea to plan everything in advance, including the menu. The wedding menu template will help you to organize all the details of your wedding menu, from appetizers to desserts.
The template includes sections for food options, drinks and dessert ideas. You can customize it according to your needs and preferences. A wedding menu template is a document that is usually created to serve as a guideline for the food and beverage choices during the reception. It is important to note that this template should not be used as an exhaustive list of food and beverage options.
The wedding menu template should include details such as the following:
Type of event (e.g., cocktail, brunch, dinner)
Number of guests
Menu options for each course (e.g., appetizer, main dish, dessert)
Beverage options
Etiquette guidelines
What to Consider When Choosing Your Free Printable Wedding Menu Templates
When it comes to choosing your free printable wedding menu templates, there are many things to consider. First of all, you should know what kind of food you want to serve at your wedding. You should also factor in the number of guests that will be attending your wedding. You should also be aware of the budget that you have for your menu so that you can make a decision on which templates will work best for your needs.
Other than this, you should consider various factors such as the design, colour schemes, and layout of the templates. You should also think about how easy it is for you to execute them and whether or not they will fit in with your overall theme. Here are some considerations when choosing a template:
Will the template fit with my decor?
Will I have to pay for any fonts?
Does the template include images or photos?
What kind of design do you want?
What is your budget?
What type of paper will you use for your menus?
The Best Free Wedding Menu Templates for Downloading
There are many free wedding menu templates available online. These templates can be downloaded and edited to suit your needs. They are available in different formats like PDF, Microsoft Word, and Photoshop. Some of the free templates will have graphics and images that you can use while others will only have text.
When choosing a template, be sure to consider the overall style of your wedding. If you're having a rustic wedding, for example, you'll want to find a template that features earthy colours and simple designs. If you're going for a more formal look, choose a template with sleek lines and elegant fonts. Most of these templates are easy to edit, so you can personalize them with your own information. They also come in a variety of formats, so you can choose the one that best suits your needs. Best of all, they're all free to download!
Some of the best free wedding menu templates are available at Canva, Adobe, Basic Invite, and other free or paid sites. Once you've chosen a template, it's time to start customizing. Most templates allow you to add your own text and images, so be sure to take advantage of this feature.
How to Design a Free Wedding Menu Template in 5 Easy Steps
If you're looking for a way to save on the cost of your wedding, consider downloading one of the many free wedding menu templates available online. Not only will this save you money, but it can also help you to create a cohesive and stylish menu for your big day.
1. Choose a design for your template. You will find many different designs to choose from on Canva or Adobe, so find one that fits the style of your wedding.
2. Write down the items you'd like to include on your menu. This could be anything from appetizers to desserts.
3. Add your own text and images to the template by opening it in Microsoft Word, PowerPoint or the site's own online editor.
4. Print your customized wedding menu on the card using your home printer and cut it into individual pieces using a paper cutter or scissors. You can also have them professionally bound for a more polished look.
5. You can use pretty paper or fabric to create a unique cover, or even add embellishments like ribbon or lace.
If you're not sure where to start, consider consulting with a professional wedding planner.