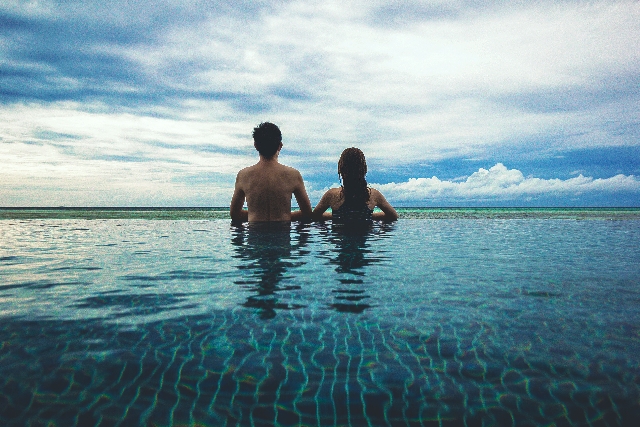 Congratulations on your recent marriage! A wedding is an exciting time, but it's also a lot of work. Now that the big day is over, it's time to take some time for yourself and relax.
A vacation is a perfect way to celebrate your new marriage and enjoy some quality time together. It's also a great way to recharge your batteries before returning to work and everyday life.
There are all sorts of amazing destinations to choose from, so you're sure to find something that fits both your needs and budget. Whether you want to stay close to home or explore a new corner of the world, there's no better way to spend your honeymoon than by taking a relaxing vacation. So why not book those tickets today? You deserve it!
What to Pack to Ensure You Have an Effective Honeymoon?
When you're packing for your honeymoon, it's important to make sure you bring everything you need to have a relaxing and romantic vacation. Here are some tips on what to pack in your suitcase:
You'll want to pack clothing that is comfortable and versatile. Shorts, skirts, and light tops are ideal for hot weather, while sweaters and pants can come in handy if the weather is cooler. Be sure to pack a few dressy items too, in case you want to go out for dinner or drinks on your trip.
Pack any medications you may need, along with copies of your prescriptions in case you run out while on vacation.
Don't forget to pack your camera! You'll want to capture all of the memories from your honeymoon trip.
Pack swimwear and sunscreen. You will likely want to spend time swimming and sunbathing on your honeymoon, so make sure to bring along your swimsuit and sunscreen.
You'll likely be doing a lot of walking, so opt for shoes that are both stylish and practical.
Make sure to pack insect repellant. The last thing you want is to get bitten by mosquitoes or other insects while you're on vacation.
And finally, don't forget to pack your favourite books or magazines for those lazy afternoons spent by the pool or on the beach!
Finally, make sure to pack any special items that will make your honeymoon even more special. This could include anything from champagne glasses to a swimsuit for a romantic beach vacation. With these tips in mind, you can relax and enjoy packing for your honeymoon!
Top 10 Countries For Honeymoon
Bali
Bali, Indonesia is a popular honeymoon and wedding vacation spot. With its lush jungles, pristine beaches, and gorgeous scenery, it's easy to see why. Bali is also home to a rich culture and vibrant nightlife, making it the perfect destination for couples looking for an adventure as well as those who just want to relax and soak up the sun. There are plenty of resorts and hotels to choose from in Bali, so finding the perfect one for your needs is easy. Whether you're looking for a luxurious getaway or a budget-friendly option, Bali has something for everyone.
Thailand
Thailand is a popular destination for honeymoons and wedding vacations. The country has beautiful beaches, temples, and a rich culture to explore. Bangkok, the capital city, is a popular destination for tourists. There are many hotels in Thailand and restaurants catering to foreigners. Pattaya is another popular beach town with plenty of nightlife options. Chiang Mai is a great place to visit if you want to experience Thailand's culture and history. It's also a good base for exploring the countryside.
Maldives
The Maldives are a group of islands in the Indian Ocean, and they make for an amazing honeymoon or wedding vacation destination. The island nation is made up of over 1,000 islands, and many of them are uninhabited. This makes for some stunning scenery, and plenty of privacy if that's what you're looking for. Plus, the Maldives are home to some of the world's best beaches. Whether you're looking to relax on the sand or take part in some water sports, you'll find what you're looking for here.
Tahiti
When most people think of Tahiti, they think of a luxurious and romantic honeymoon or wedding vacation destination. With its crystal-clear waters, white-sand beaches, and lush tropical landscape, it's easy to see why. Tahiti offers something for everyone, whether you're looking for an action-packed adventure or a relaxing and serene escape.
No matter what you choose to do in Tahiti, you're sure to enjoy some of the world's most stunning views. Snorkel or dive among the coral reefs and colourful fish, explore the island's many hiking trails, or just relax on the beach with a good book and a refreshing drink. Whatever your pleasure, Tahiti is the perfect place to spend your next vacation.
Bora Bora
When newlyweds dream of their perfect honeymoon, the island of Bora Bora is often at the top of the list. This small South Pacific island is known for its lush rain forests, sparkling lagoon, and dramatic mountain peaks. It's the ultimate romantic destination and a popular wedding vacation spot.
Bora Bora is accessible only by air or sea, so you'll need to fly into Tahiti first. From there you can take a short flight or ferry ride to the island. Once you're there, you'll find plenty of things to do, from swimming and snorkelling in the lagoon to hiking in the rainforest. You can also enjoy a relaxing massage or spa treatment at one of the many resorts on the island.