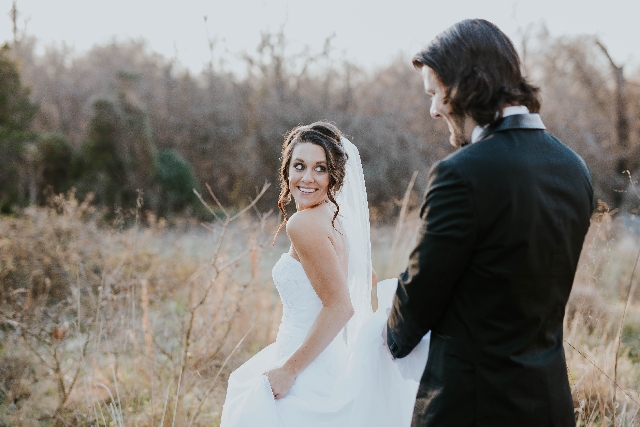 Say "Yes" to the Best Wedding Photos of All Time
When it comes to your wedding photos, you want to make sure you have the best of the best. But what does that mean exactly? It can mean a lot of different things, but often it comes down to finding the right photographer and trusting their vision.
Of course, you'll also want to coordinate with your photographer on photo framing ideas. There are so many great frames out there specifically for weddings – think about using unique materials like bamboo or natural wood. You can also go for a more traditional look with classic black or white frames. If you're looking for something a little more unique, consider framing your wedding photos in an antique or vintage frame. This can give your photos an extra bit of character and make them really stand out.
Whatever route you choose, make sure that the photos themselves are worth framing. That means having everyone looking their best and capturing all the important moments of your big day. When it comes to wedding photos, don't settle for anything less than the best!
Ideas for Choosing the Perfect Photo Frames for Your Wedding
When selecting the perfect photo frames for your wedding, there are a few things you will want to take into consideration. The first is the overall theme or style of your wedding. If you are going for a rustic, country feel, then wooden frames would be a good choice. For a more formal event, metal or glass frames would be more appropriate.
The second thing to consider is the size of your photos. You will want to choose frames that are large enough to showcase your images, but not so large that they overpower the pictures themselves.
Finally, think about how you want the frames to look on your wall. If you are going for a simple, understated look, then plain black or white frames would be best. If you want to add some extra visual interest, consider choosing frames in different colours or with decorative details.
What are Different Types of Wooden Frames and Which One is Right For You?
When it comes to wooden frames, there are many different types to choose from. The most popular is the solid wood and the MDF frames. The main difference between these two is that the MDF is a composite of wood fibres and resin, while the solid wood is just one piece of wood.
The other main difference is price. The MDF frame is usually cheaper because it's easier to make and doesn't require as much expensive lumber. However, the MDF frame is not as strong as a solid wood frame and it can warp or bow over time.
If you're looking for a high-quality frame that will last for years, then a solid wood frame is the best option. But if you're on a budget, and MDF frame will do the job just fine.
How to Frame Your Wedding Photos With More Than One Photo on the Same Frame?
There are a lot of ways to frame your wedding photos, but one of the most unique is to frame two photos on a single frame. This can be done in a variety of ways, depending on your personal style and the look you're going for. Here are a few ideas to get you started:
1. Use two different frames and sandwich the photos between them. This gives a fun, eclectic look that's perfect for couples who want their photos to stand out.
2. If you're looking for something more subtle, try using the same frame with two different matting colours. This will create a visual separation between the photos without being too jarring.
3. Use two separate frames that are connected by a piece of wire or ribbon. This is a great way to show off two different parts of your wedding day, or two different aspects of your relationship.
What is a Great Alternative to Framing Your Photos to Improve Quality?
As technology advances, there are more and more ways to display your photos. Printed photos, digital photo frames, and even slideshows on your computer are all popular options. But there is another way to show off your pictures that is often overlooked: framing them. Framing photos can improve their quality and add a personal touch that other methods can't provide.
If you're looking for an alternative to framing your photos, consider printing them out on high-quality paper. This will give them a more professional look and make them more durable. You can also mount them on foam board or canvas for a unique look.
Another option is to use a digital photo frame instead of a traditional frame. This allows you to easily change the pictures whenever you want and gives you the flexibility to display multiple photos at once.